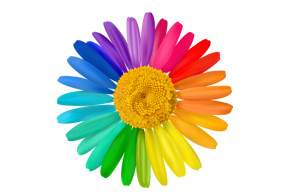 With winter blues giving way to blossoms of color popping up outside, now is the time to spruce up the inside of your house to match your brightening mood. That's right, it's time to catch a bit of spring fever and consider giving your home a fresh new look. Paint is the easiest way to update a room in your house. Whether it's creating a dramatic, intense look or lightening with a soft color, you can give your space just the look you want for the new season.
We've listed some colors for you along with the manufacturer so you can get to the paint store (with your window down for the first time in five months) and start your house painting project.
Remember that when you're deciding on a paint color, you can take a chip home for free but for just a few dollars, you can take home an actual sample of the paint to put on a wall so you can be sure you have the right color for your space.
Get your creative juices flowing and invite spring into your home!  Happy painting!