Hottest Paint Color Trends for 2018 and Beyond
A new year can be a great opportunity to give your home a makeover. And there's no easier or more cost-effective way to do that than with a fresh coat of paint. However, choosing the best color for your home can be overwhelming with so many options available. Get your creative juices flowing with some of the hottest paint color trends for 2018—there's sure to be a perfect color no matter your style.
Intense Colors
One of the hottest trends for 2018 and beyond is bold, intense colors. These shades come in colors ranging from orange to blue to pink and are all saturated and powerful. Even when used in smaller areas or on accent walls, these colors really pack a punch for rooms ranging from offices to kitchens. Some experts say these colors resonate with us today because we tend to live such bold, full lifestyles. Intense colors like Benjamin Moore's color of the year, Caliente, a deep vibrant red, add energy and personality to a space. Bold colors like bright yellows and greens add a whimsical touch that is playful and fun.
Tranquil Shades
On the other end of the spectrum are popular tranquil shades. Colors like cool blues and serene greens are a popular way to detox from the fast-paced lives we lead. One of the most popular tranquil shades is Benjamin Moore's color, In the Moment. In beautiful northern Colorado, these colors can be a great accent to outdoor mountain views. Tranquil colors aren't plain or boring—these pigmented shades range from deep greens to stylish grays and other earth tones and are moving more towards neutrals with the wide variety of decor they match. Pantone's 2018 color of the year is a celestial shade of purple called Ultra Violet, which is also meant to evoke feelings of mindfulness and create a cool and calming space. No matter the shade, a popular trend of 2018 is finding colors that make you feel calm and serene in the space.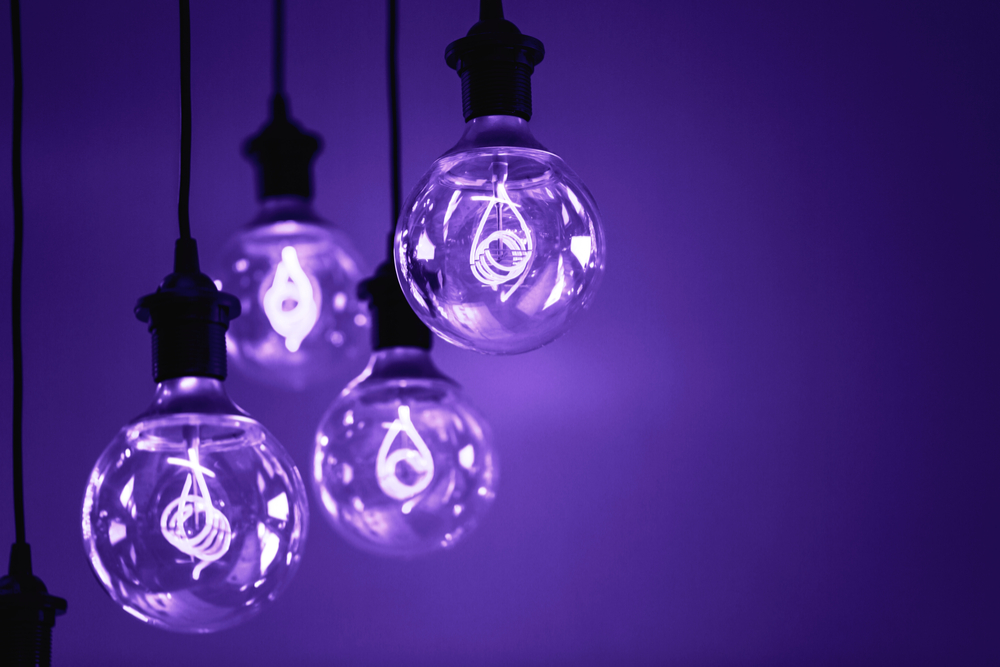 Feminine Hues
Traditionally, feminine colors have gotten a bold makeover as shades like blush pink and rose gold make a comeback. However, these colors are for more than just princess castles—the modern spin puts them in any room in the house for an airy feel of brightness and sophistication. Shades like dusty rose and lavender are now being used like neutrals in spaces ranging from bedrooms to living areas, which means they can be accented with bolder or darker colors for a unique combination that is chic and effortless. And forget pink only being used by females—the powerful color can be used anywhere and isn't limited to a single gender.
All Black
Black has been in the spotlight for quite some time, but according to color experts, 2018 will be the year that we fully embrace all black rooms. Once thought of as dark and dingy, black spaces are now sleek and sexy. Black can be used on walls, floors, and in accent pieces throughout the space to create a space that is modern and striking. It's a great solution for people who want to embrace trends and drama but don't want the fuss of having to find coordinating shades. All black spaces are especially strong in places like Fort Collins and Loveland that have a lot of natural sunlight to balance out the dark shades.
With such a variety of color trends for 2018 and beyond, there is a perfect color palette for every style. Look around to find your trendy shade for the new year.
Looking for professional painters to help you put those new paint colors on your walls? Contact Colortrends to schedule your home's paint makeover.