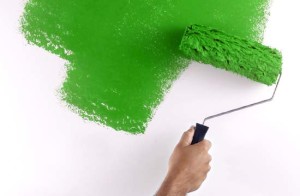 What color is best with changing seasons? Do I have to pay my painter before the job starts? Will my painter work in the evenings? How do I find a painter in Fort Collins?
Whether you're interested in hiring a painter in Fort Collins to paint the interior of your home or business, giving your cabinets a facelift or giving the exterior of your house a new look, hiring a professional painter can be easy and finding the right one will give you pause to exhale and have all your questions answered. Here are five things you should know when finding a professional painter:
Find a professional painter that gives you a timeline of when their services will start and when they'll be complete. It's also important to hire a painter that can work around your schedule because life needs flexibility.
It's vital that the professional painter you hire uses high-quality paints that will be durable with Colorado's changing climates. Make sure you ask what brand of paint they use.
A good professional painting company will provide you with a formal, free estimate so you can plan and stay within your budget. The estimate should include all work related to the job as well as materials. Additionally, a good professional painter will sit down and talk through recommendations for color pallets to make sure you get the exact look you want.
Make sure the professional painter you hire is insured and bonded. Your professional painter will be happy to provide you with their certificates upon request so be sure to ask for them. You can also check with your local Better Business Bureau to find out if the company is an accredited business which means they meet all requirements for being bonded and insured.
The professional painter you hire should provide a warranty. Some provide a one or five-year warranty and others offer a lifetime limited warranty. A lifetime limited warranty is good for the period that the homeowner owns and resides at the property from the date of initial application. Things happen and it's important to make sure you have an avenue to get an issue fixed.
A quality, seasoned professional painter in Fort Collins has the ability to see your vision and give you style and value.