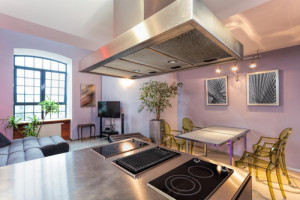 Choosing a Fort Collins painter to work on your home is a big decision. After all, the outside of your home is the first impression you leave with your family, friends, and neighbors. It's your chance to showcase your personality and style. Fort Collins is full of beautiful homes to match the stunning views and scenery, which makes the decision of choosing a qualified painting contractor even more important.
Here are five things to look for when choosing a painter for your home:
House painting is an art form that is honed with years of experience. Be sure to ask potential painters how long they have been working and how long they have been in the area. Although inexperienced painters might be slightly less expensive, they tend to lack the skills, detail, speed, and knowledge of most experienced painters. A painter that has previously worked in your area will also be familiar with the style, texture, and material of your home, as well as any permits, warranties or forms that need to be completed.
Professional painters should be licensed by the state and also have general liability insurance and workers' compensation insurance. These qualifications not only show that the painter is legitimate, but protects you from any issues or damage that could occur to your home or the workers during the project.
It should be a major red flag if a potential painter can't provide you with references. If they don't volunteer the information, be sure to ask to talk to people the painter has worked for recently. The best references will be recent customers in your area who can give you details that will pertain directly to your house. If your painter refuses to give you references or provides people who don't seem trustworthy, look for other potential painters.
The price is obviously a big determining factor in choosing a house painter. Be sure to get a formal estimate from multiple painters. You don't necessary have to choose the least expensive painter, but someone whose price is significantly higher or lower than the other estimates should definitely raise some eyebrows. Ask questions about what is included in the estimate—the best painters will include the cost of preparation, materials, and labor in their total cost.
Materials and process. There are a lot of ways to prep and paint a house, so be sure you chose a painter whose practices match your lifestyle. For example, some painters avoid using unnecessary chemicals, while others use only synthetic paint. Some painters spend a few days getting the house ready, while others jump right in to painting. Be clear about how the painter will work before making your final decision.
Ready to make your home look better than ever? Give Colortrends a call today and let's chat.