Choosing the Right Color Palette for Your Home
One of the easiest and most effective ways to create a cohesive look throughout your home is to have a consistent color palette. These are the colors that are on the walls and throughout the furniture and decor. They play a huge role in your home's style—are you traditional with muted tones, eclectic with earth tones, or bright and open with bold colors? At the foundation of your color palette is your wall color choice, which sets the tone for the rest of the house. Here are a few things to think about when choosing the right color palette for your home.
Consider your personal aesthetics.
There are some colors we are just naturally drawn to. Start in your closet—what colors are the most represented in the clothes you wear? Chances are those are the colors you gravitate towards and like the most. You don't want to live in a space full of colors you don't love so draw inspiration from your favorite clothing pieces.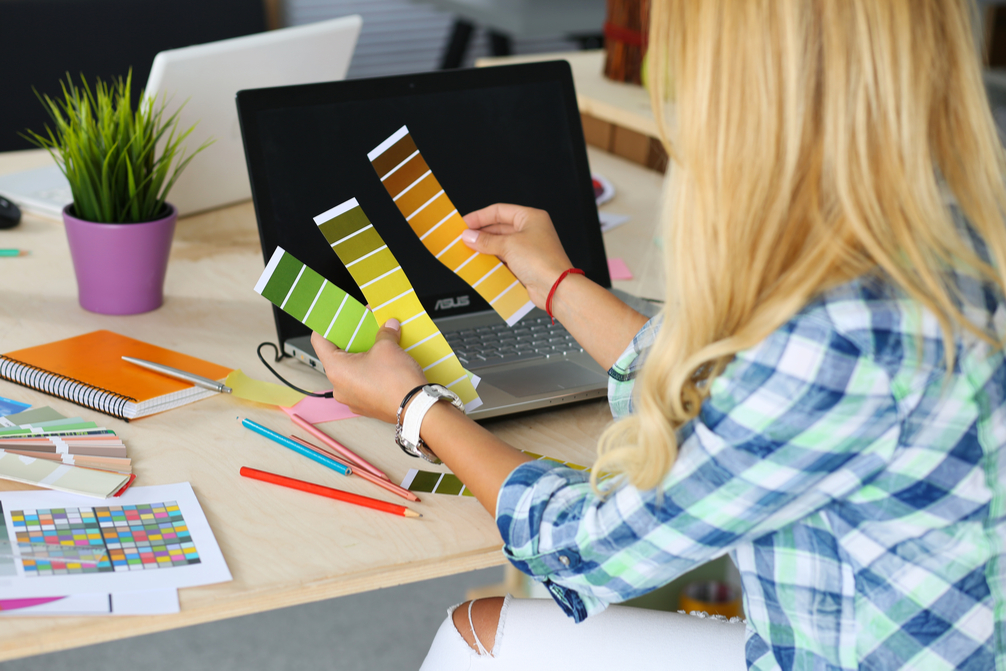 Go to the fabric store.
If you get stuck on what color combinations you like, take a trip to the fabric store to peruse the bolts of fabric. You don't necessarily have to buy the fabric or commit to a pattern, but it can give you an idea of what colors look like next to each other and help you find coordinating colors you like.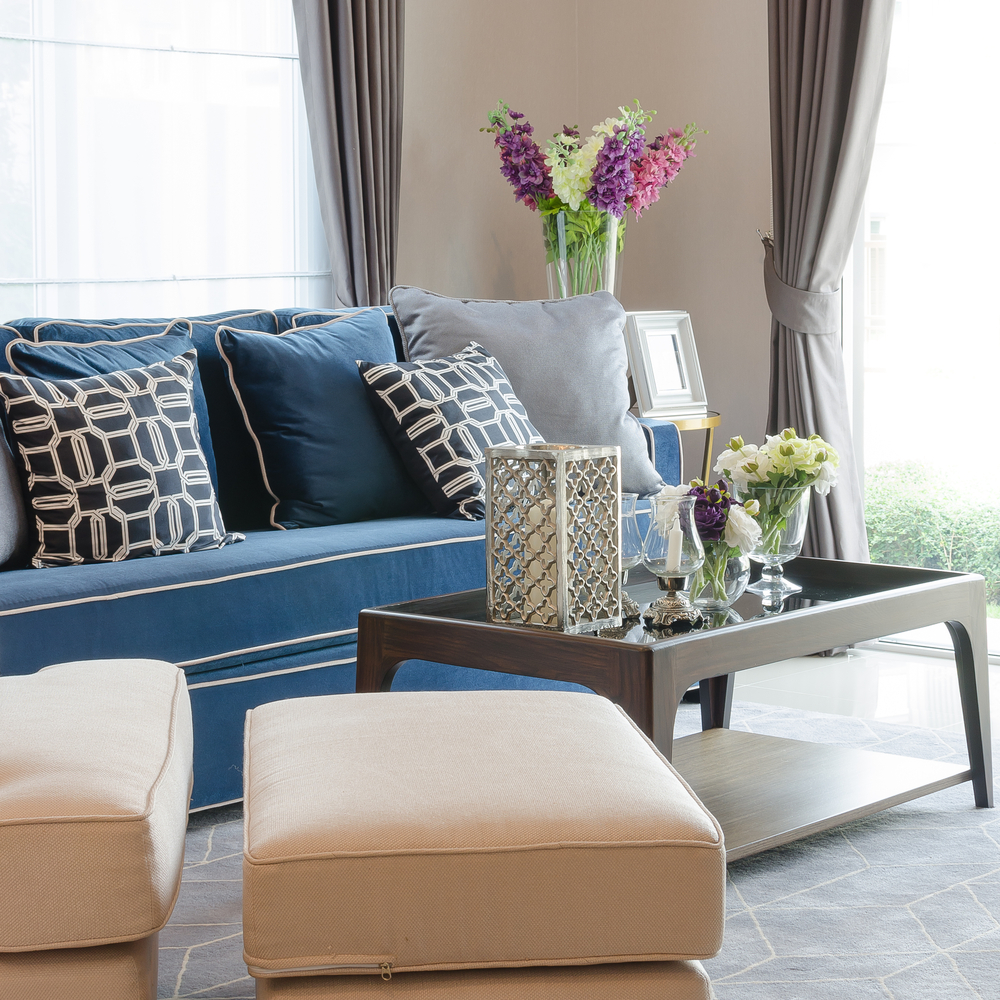 Think about resale value.
Colors can be an incredibly personal thing, and something one person loves might not sit well with other people. How personal and bold you get with your home color palette has a lot to do with how long you plan to be in your home. If selling the house is anywhere on your radar, think about how your potential colors will look to homebuyers. If you're selling your home in the next few years, opt for more neutral colors that appeal to a larger market. But if you are in your forever home, do whatever colors you like best with little thought to resale value.
Start with the biggest space.
The whole idea of a home-wide color palette is for things to coordinate. Consider the flow of your house and what rooms are visible from other rooms. Start with the biggest space as the basis of your palette—either the largest room or the one that is the most visible. Choose a focal point for that room and plan the other, smaller areas around that.
Look at your furniture.
Unless you plan on buying entirely new furniture, you'll likely want to choose a palette that coordinates with what you already have. If your furniture fits with a dark, traditional look you want to keep in the space, you'll probably want a palette with more neutral colors. But if your furniture is more light and modern, you could have some fun with bright colors. Also consider existing pieces that you'll want to plan around. If there is a large colorful rug or piece of artwork that has to stay in the space, plan the color palette to highlight those pieces.
Choose a focus.
Some people prefer to use neutral colors throughout their house and rely on accents like furniture, decorations, and a few accent walls to make a pop and enhance the color, while other people like going bold and really making a statement with their home's color palette. Think about how bold you want to be and the statement you want to make—do you want the walls to speak for themselves, or do you prefer the furniture and accents to play a larger role?
Turn off the lights.
You might love a color for a certain area of your room, but you need to consider how it will work with the natural light of the area. How a room receives light can change how colors work. If you want a dark color scheme in a room that doesn't get much natural light, it might be best to use the dark shades as accent colors so the room doesn't come across as too dark.